Commercial Landscape Installation
We follow Colorado State University and Denver Botanic Gardens recommendations on all of our landscape installments. We use the best plant materials found in the Front Range along with our own mixture of amended topsoil (70% topsoil & 30% Biocomp compost) that provides the correct soil pH, drainage, and long-term plant and lawn health. Our goal is not to just install a landscape; we want to see it grow for years to come!

75% of our business is new build installation. GreenSpace has a trained commercial landscape crew that works with general contractors. We know our way around the job site! For instance, you can't work where the electricians are trenching for lighting or you can't dig with the machine on this side because there's a high-pressure gas line. We are nimble and we have the experience to keep the job moving on time while accommodating for others on the job site. It is our normal practice to clean up every day and to sweep and hose off the entire job site before we go as  we are typically the last one out.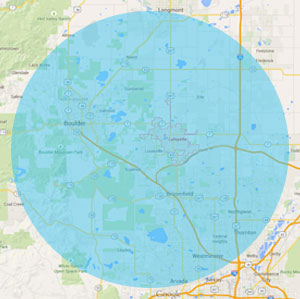 Ready to make your lawn look incredible?